Xerox Printer / Copier Repair
Is your Xerox printer / photocopier broken and in need of repairs?
We are experts in printers and photocopiers, large or small and we're confident that we'll be able to fix any problems you have.
Our technicians are highly trained and highly skilled at repairing Xerox printers and photocopiers and know pretty much all there is to know about printers and copiers. We also understand how important your printers are, whether they're for the office or home, which is why we repair your devices as quickly and efficiently as we can.
Find out more about our low-cost and efficient repair services, get in touch and we'll try to have your copier fixed and running as soon as possible.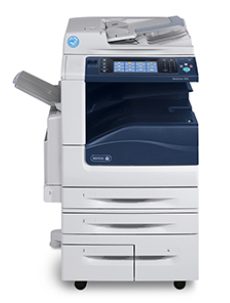 We Understand The Importance of Your Xerox Copier/Printer
Here at Copier Expert, we understand the importance and value that your photocopier holds. They can become invaluable tools to a business and once they stop working, you could find that day-to-day operations become an uphill battle. That's why our Xerox copier and printer repairs are low cost, quick and effective because we know how expensive they are to replace and how invaluable they can be to day-to-day operations.
UNSURE WHICH IS THE RIGHT COPIER OR PRINTER FOR YOU?
Then speak to one of our helpful and knowledgeable specialists. – Don't forget we will not be beaten on price!
  01268 857969